This is the third installment of a short history of the last covered bridge in New Jersey. The first installment is here and the second one here, and addendum here.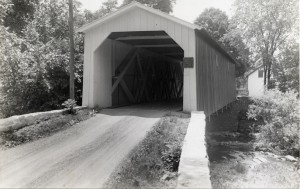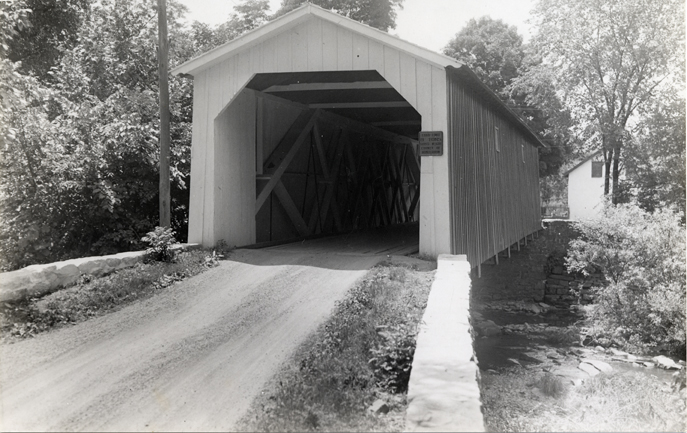 An unanticipated threat to the bridge arrived in the early 20th century when automobiles began to be widely used. Little damage could be done to such a solid structure by a horse and wagon. A car or truck, on the other hand, could do quite a lot.
For drivers, the biggest challenge was dealing with the single lane of traffic through the bridge. With so little sight distance, drivers found it necessary to stop and honk before entering the bridge. This practice was still being used in the mid 1950s when Helen Carl Maliszewski and Kay Sherman Larson were riding through the bridge with their parents.