I sometimes lose track of the information I have collected in my researches. Today I stumbled across these photographs I took of Delilah Buchanan's 1829 tavern license application, on file at the Hunterdon County Archives. Delilah Buchanan got a lot of my attention while researching Buchanan's Tavern. (The series of articles can be found by clicking on the topic in the right-hand column.)
The date is a little hard to read, but looks like May 5th, 1829. Since there are so many original signatures here, I thought it would be a good idea to share this.
Note: Because I photographed this license with my iPhone, I had to do it in three parts.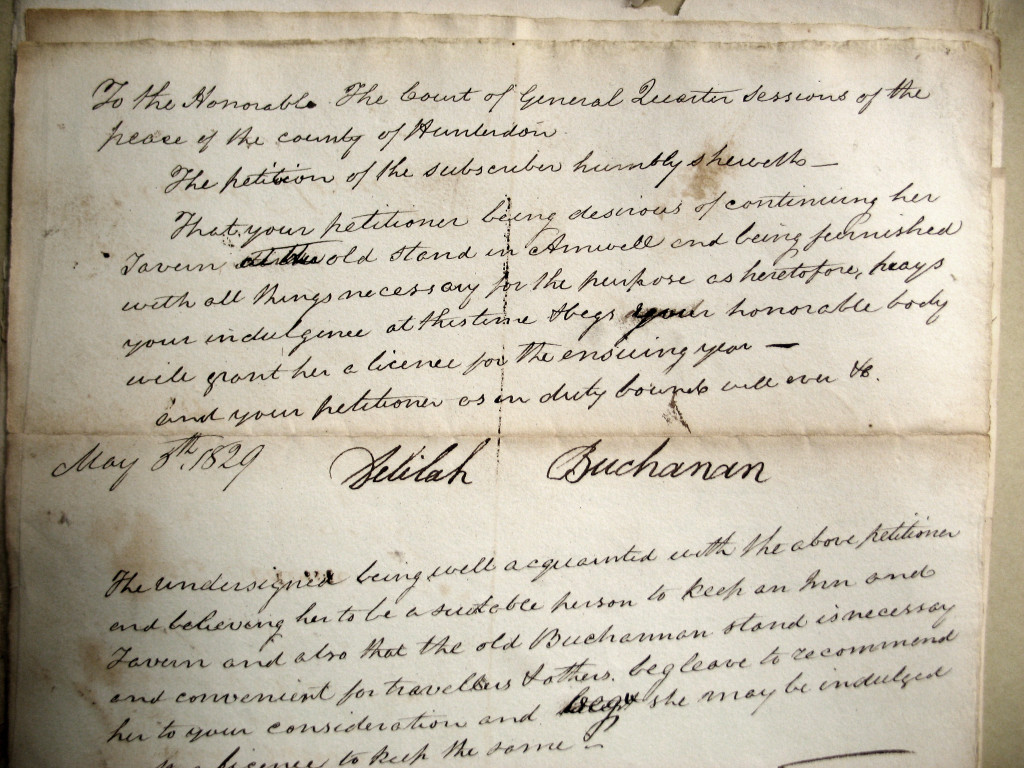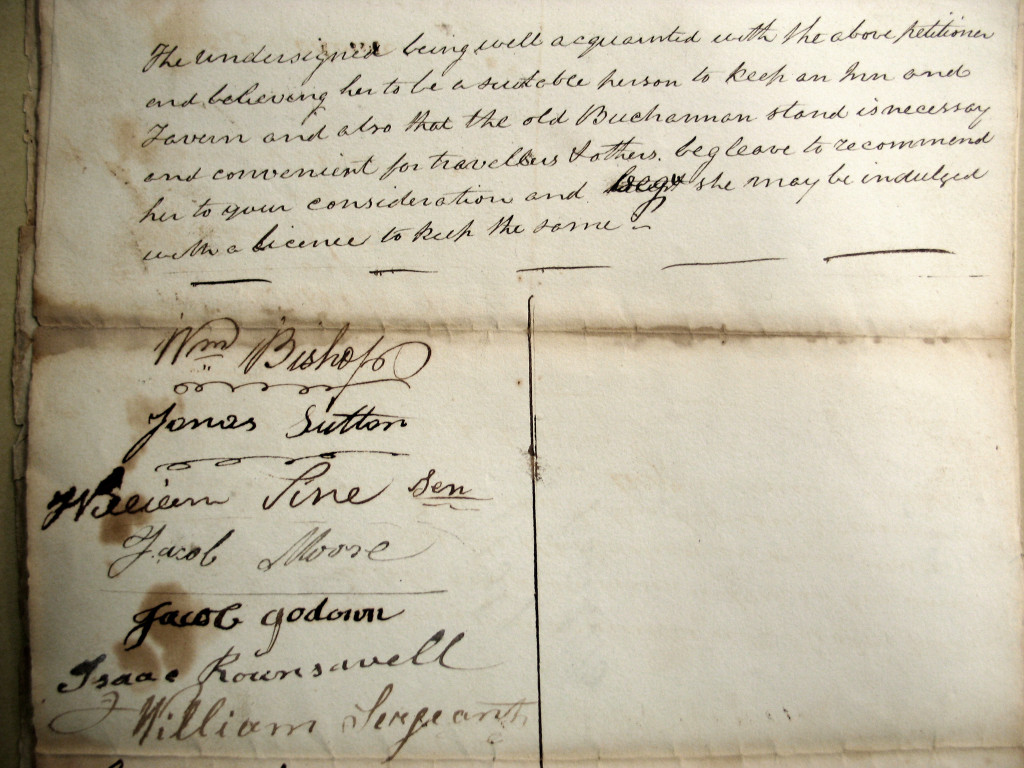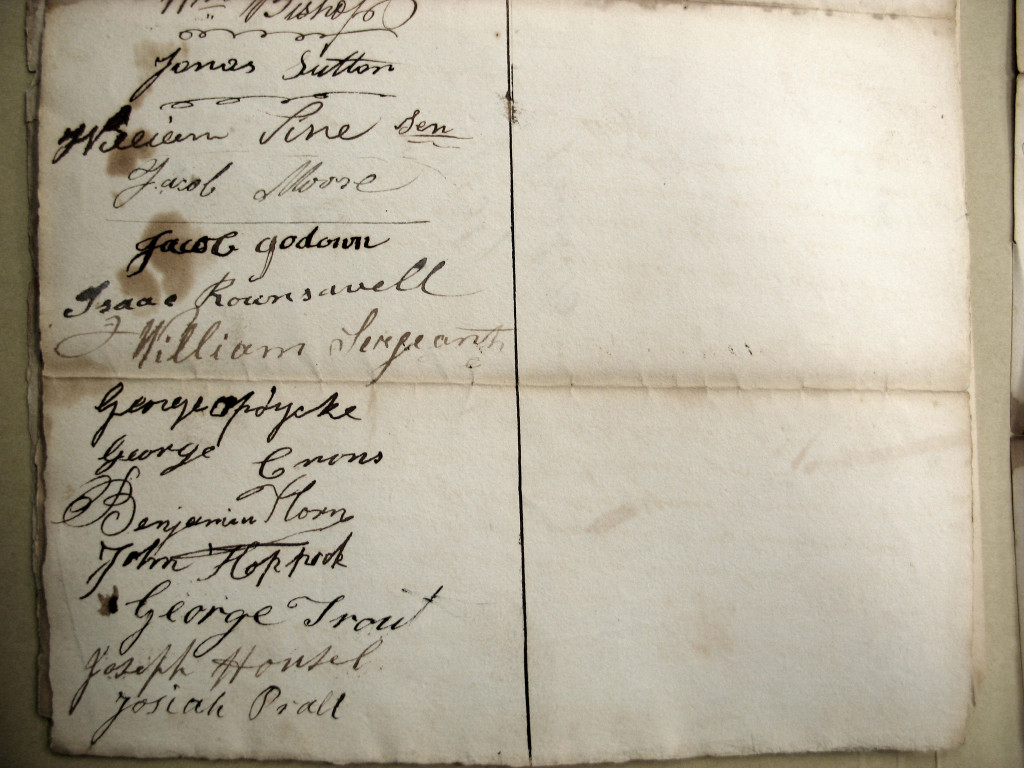 Here is a list of the signatories (in case people need to research these names on the internet):
Wm. Bishop
Jonas Sutton
William Sine Sen.
Jacob Moore
Jacob Godown
Isaac Rounsavell
William Sergeant
George Opdycke
George Crons [George Cronce]
Benjamin Horn
John Hoppock
George Trout
Joseph Housel
Josiah Prall
1829 Petition by Delilah Buchanan