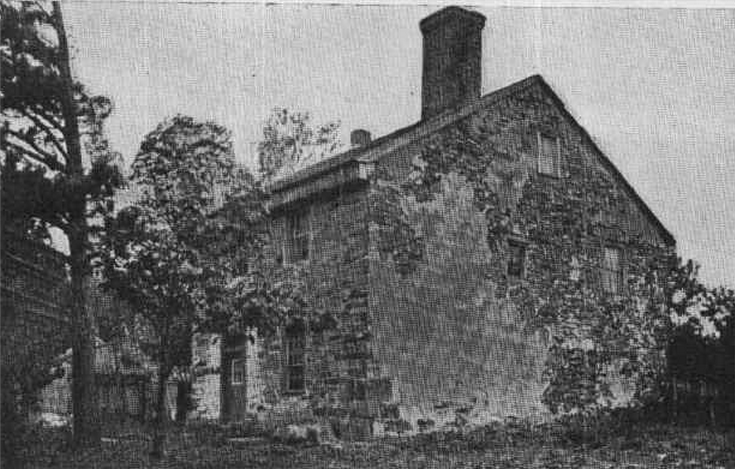 Previously I have written about the old stone house sitting on top of Robins or Buchanan's Hill, on the old track of County Route 579. In that article, The Two Taverns at Robins Hill, I described this early resident of Hunterdon County, who died around 1737. After the article was published, I was contacted by Carl MacDonald who's family has owned the property, and he sent me an early picture of the house.
That early section of the house is still standing, which is fortunate for us because there is a date stone on it. Mr. MacDonald recently sent me a photograph of that date stone, and it is so wonderful, I had to include it in the series.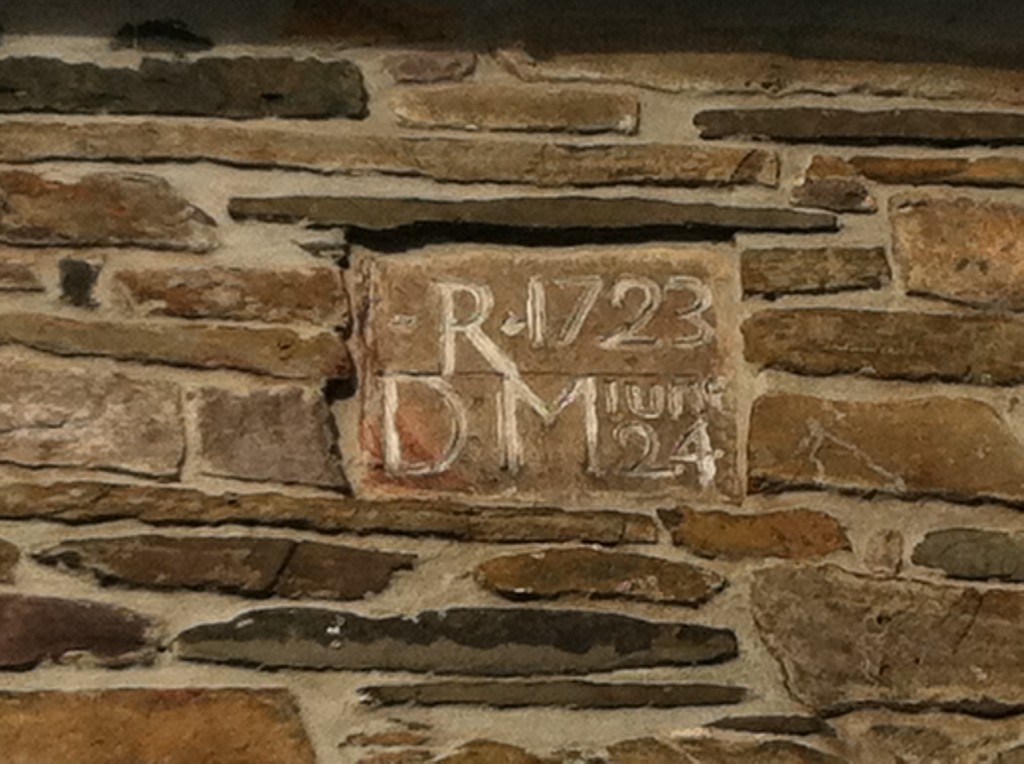 The R of course is for Robins. The D and M are for Daniel Robins and his wife Mary. The date is exceptional because it includes the month and day, June 24, 1723.