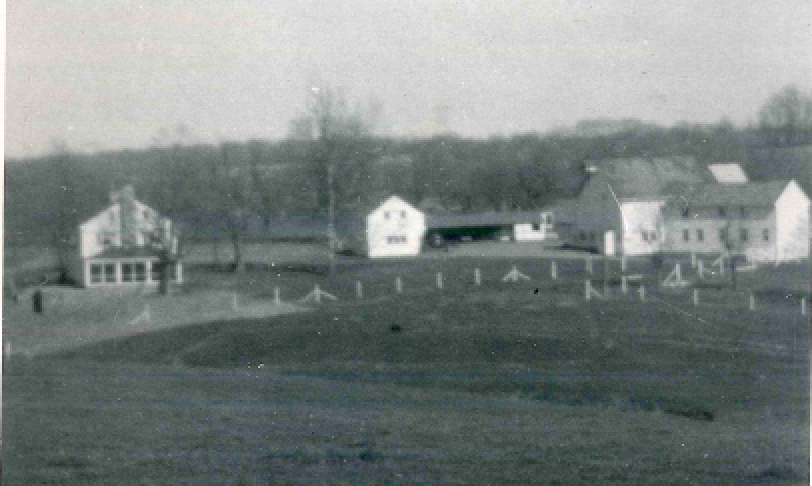 Lora Olsen, clerk of West Amwell Township, got in touch with me recently to see if I knew where this farm was located. She had some reason to think it might have been the farm once owned by George Trout. The Trout family lived on the farm just south of the tract of land owned first by the Robins, and later by the Buchanan family. I wrote about the location of that farm here.
While looking for the Trout cemetery, I came across an old house on a dirt road, surrounded by the Robins Hill development, and thought perhaps the house in the picture was the same. But it is not. The farmstead seems to be lying south of the ridge on which Daniel Robins built his house, near the intersection of Route 523 and 579. You can even see the hint of a structure on the horizon.
I am hoping one of my readers can identify this farmstead for us.