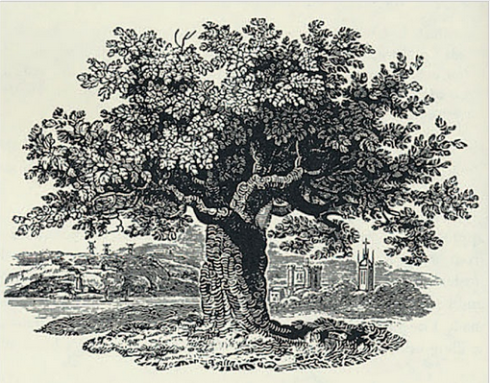 Hezekiah Bonham, born 1667 to Nicholas Bonham and Hannah Fuller of Barnstable, Mass., moved to Maidenhead Township in New Jersey when it was still a part of Hunterdon County. Some of his descendants settled in Kingwood Township, others in Clinton Township, others in Amwell Township. Hezekiah died in Maidenhead in 1739 at the age of 71. One of the distinctive things about this family is the naming pattern—it's very biblical.
In my first version of this family, I had listed a third wife for Hezekiah, Anna Hunt, daughter of Samuel Hunt & Mary Burroughs of Maidenhead, NJ. But a reader has called my attention to the lack of evidence for this third marriage, and the fact that second wife Mary Bishop was alive during the years that all the Bonham children were born after 1700. Also, the first version only listed four generations. This updated version includes six generations.
For the ancestry and descendants of Hezekiah Bonham, see Olive Barrack Rowland, An Ancestral Chart & Handbook; Genealogical Notes on Sutton and Rittenhouse Families of Hunterdon County, NJ. Richmond, VA, 1935, Chart IV, et seq.
First Generation:
(1) Hezekiah Bonham (1667 – 1739)
|    m. 1) Mary Dunn (1672 – 1699) in Piscataway, Middlesex, NJ
|    m. 2) Mary Bishop (c.1683 – 1734), c.1700 Maidenhead, Hunterdon, NJ
Second Generation:
(1) Hezekiah Bonham & 1) Mary Dunn
|    (2.1) Mary Bonham (1691 – 1779)
|    |    |   m. 1) Daniel Howell (c.1680 – 1732)
|    |    |   m. 2) Jonathan Fitzrandolph (1693 – 1783)
|    (2.2) Samuel Bonham (1693 – ) & Catherine Anderson (c.1695 – )
|    (2.3) Hannah Bonham (1696 – 1770) & Benjamin Stout (1691 – 1782)
|    (2.4) Sarah Bonham (1698 – ) & Thomas Runyon Jr. (1701 – 1770)
(1) Hezekiah Bonham & 2) Mary Bishop
|    (2.5) Hezekiah Bonham Jr. (c.1701 – 1763) & Unknown wife
|    (2.6) Gabriel Bonham (c.1702 – 1709)
|    (2.7) Nehemiah Bonham (c.1703 – 1789)
|    |    |    m. 1) Anne Stout (1704 – )
|    |    |    m. 2) Elizabeth Martin (1710 – 1789)
|    (2.8) Zachariah Bonham (c.1706 – 1773)
|    |    |    m. 1) Patience Ayers (c.1705 – )
|    |    |    m. 2) Anna Martin (1714 – )
|    (2.9) Zedekiah Bonham (c.1707 – bef. 1777)
|    |    |    m. 1) Sarah Compton (c.1707 – )
|    |    |    m. 2) Anna Martin (1714 – )
|    (2.10) Amariah Bonham (c.1708 – )
|    |    |    m. 1) unknown (c.1710 – bef. 1750)
|    |    |    m. 2) Mary Drake (c.1720 – )
|    (2.11) Temperance Bonham (1710 – ) & Zebulon Ayers (1708 – )
|    (2.12) Rev. Malakiah Bonham (1713 – 1789)
|    |    |    m. 1) unknown (c.1715 – bef. 1750)
|    |    |    m. 2) Hannah Buckingham (c/1705 – c.1778)
|    |    |    m. 3) Mary Fox (c.1738 – )
|    |    |    m. 4) Deborah (c.1725 – )
|    (2.13) Amaziah Bonham (1714 – ) & Rebecca Rittenhouse (c.1715 – )
|    (2.14) Jeremiah Bonham (1715 – ) & Mary Margaret Cook (c.1715 – )
|    (2.15) Ephraim Bonham (1716 – 1785)
|    |    |    m. 1) Elizabeth Morris
|    |    |    m. 2) Susannah Jones (c.1720 – )
|    (2.16) Josiah Bonham (1717 – )
|    (2.17) Isaiah Bonham (1720 – )
|    (2.18) Obadiah Bonham (1721 – )
|    (2.19) Zephaniah Bonham (1722 – )
|    (2.20) Uriah Bonham* (c.1724 – c.1809)
|    |    |    m. 1) Anchor Fox (c.1728 – after 1762)
|    |    |    m. 2) Magdalena (1724 – 1816)
Third Generation:
(1) Hezekiah Bonham & 1) Mary Dunn
|    (2.1) Mary Bonham & 1) Jonathan Fitzrandolph
|    |    (3.1) Kezia Fitzrandolph (1720 – 1770) & Jonathan Dunham Jr. (1721 – c.1752)
|    |    (3.2) Abel Fitzrandolph (1716 – )
|    |    (3.3) Malachi Fitzrandolph (1718 – 1776) & Sarah Bonham (c.1725 – 1810)
|    (2.3) Hannah Bonham & Benjamin Stout
|    |    (3.1) Hosea Stout (1719 – 1752)
|    (2.4) Sarah Bonham & Thomas Runyon Jr.
|    |    (3.1) Absalom Runyon (1733 – 1809)
|    |    |    |    m. 1) Ann Lake (1746 – c.1773)
|    |    |    |    m. 2) Winifred Johnson (c.1748 – )
|    |    |    |    m. 3) Ann Johnson (1746 – 1815)
|    |    (3.2) Rosanna Runyon (c.1740 – ) & Francis Pierce (c.1740 – )
|    |    (3.3) Elizabeth Runyon & Thomas Jewel
|    |    (3.4) Sarah Runyon & Adam Conrad (1744 – after 1834)
|    |    (3.5) Catherine Runyon
|    |    (3.6) Rachel Runyon
|    |    (3.7) Bonham Runyon
(1) Hezekiah Bonham & 2) Mary Bishop
|    (2.5) Hezekiah Bonham Jr. & Unknown wife
|    |    (3.1) Hezekiah Bonham (1724 – 1771) & Martha Runyon (1726 – )
|    |    (3.2) Jacob Bonham (1726 – )
|    |    (3.3) Samuel Bonham (1729 – )
|    |    (3.4) Daniel Bonham (1730 – )
|    (2.7) Nehemiah Bonham & 1) Anne Stout
|    |    (3.1) Mercy Bonham (c.1726 – 1797) & Vincent B. Runyon (c.1701 – c.1771)
|    |    (3.2) Benjamin Bonham (c.1727 – )
|    |    (3.3) Nehemiah Bonham (c.1730 – )
|    (2.7) Nehemiah Bonham* & 2) Elizabeth Martin
|    |    (3.4) Anne Bonham (c.1745 – )
|    (2.8) Zachariah Bonham & 1) Patience Ayers
|    |    (3.1) Hezekiah Bonham (c.1752 – )
|    |    (3.2) Malachia Bonham (c.1753 – )
|    |    (3.3) Ephraim Bonham (c.1756 – ) & Juliana Tomlinson (c.1760 – )
|    (2.9) Zedekiah Bonham & 1) Sarah Compton
|    |    (3.1) Sarah Bonham (c.1725 – 1810) & Malachi Fitzrandolph (1718 – 1776)
|    (2.10) Amariah Bonham* & 1) unknown
|    |    (3.1) Christian Bonham (1737 – 1821) & Absalom Fox (c.1734 – c.1793)
|    (2.12) Rev. Malakiah Bonham & 1) unknown
|    |    (3.1) Daniel Bonham (c.1735 – )
|    |    (3.2) Zephaniah Bonham (c.1737 – )
|    |    (3.3) Absalom Bonham* (1739 – 1794)
|    |    |    |    m. 1) Jemima Harker
|    |    |    |    m. 2) Rebecca Morris Cox (c.1740 – )
|    |    (3.4) Zerviah Bonham (c.1740 – )
|    (2.12) Rev. Malakiah Bonham & 3) Mary Fox
|    |    (3.5) Malakiah Bonham (c.1756 – ) & Mary Williamson (c.1760 – )
|    (2.15) Ephraim Bonham & 2) Susannah Jones
|    |    (3.1) Jane Bonham (1743 – 1744)
|    |    (3.2) William Bonham (1745 – 1746)
|    |    (3.3) Sarah Bonham (1756 – 1856) & Pvt. Albert Covenhoven (1756 – 1835)
|    |    (3.4) Rebeccah Bonham (1757 – 1819) & John Yost (1743 – 1826)
|    (2.20) Uriah Bonham & 1) Anchor Fox
|    |    (3.1) Amos Bonham (1752 – 1817) & Rebecca Rittenhouse (1758 – 1830)
|    |    (3.2) Dinah Bonham (1756 – 1810)
|    |    |    |    m. 1) John Sutton (1748 – 1795)
|    |    |    |    m. 2) Richard Opdycke Esq. (1740 – 1825)
|    |    (3.3) Mary Bonham (1753 – 1836) & James Emmons (c.1740 – 1810)
|    |    (3.4) Hannah Bonham (c.1760 – >1812) & Job Emmons (c.1750 – ~1813)
|    |    (3.5) Zedekiah Bonham (1762 – 1835) & Prudence Heath (c.1765 – 1838)
Fourth Generation:
(1) Hezekiah Bonham & 2) Mary Bishop
|    (2.5) Hezekiah Bonham Jr. & Unknown wife
|    |    (3.1) Hezekiah Bonham & Martha Runyon
|    |    |    (4.1) Elijah Bonham (c.1753 – 1829) & Margaret
|    (2.7) Nehemiah Bonham & 1) Anne Stout
|    |    (3.1) Mercy Bonham & Vincent B. Runyon
|    |    |    (4.1) Bonham Runyon (c.1740 – )
|    |    |    (4.2) Vincent Runyon (c.1745 – )
|    |    |    (4.3) John Runyon (c.1745 – )
|    |    |    (4.4) Absalom Runyon (c.1750 – )
|    (2.9) Zedekiah Bonham & 1) Sarah Compton
|    |    (3.1) Sarah Bonham & Malachi Fitzrandolph
|    |    |    (4.1) Zedekiah Fitzrandolph (1748 – 1835) & Sarah Coriell (1759 – 1840)
|    |    |    (4.2) Mary Fitzrandolph (1749 – 1810) & Jeremiah Dunn (1743 – 1825)
|    |    |    (4.3) Jonathan Fitzrandolph (c.1751 – ) & Marcy Dunn (c.1755 – )
|    (2.10) Amariah Bonham & 1) unknown
|    |    (3.1) Christian Bonham & Absalom Fox
|    |    |    (4.1) Anchor Fox (1760 – )
|    |    |    (4.2) Bonham Fox
|    (2.15) Ephraim Bonham & 2) Susannah Jones
|    |    (3.3) Sarah Bonham & Pvt. Albert Covenhoven
|    |    |    (4.1) Garret Covenhoven (1780 – 1844) & Sarah C. Montford (1785 – )
|    |    |    (4.2) Joseph Covenhoven (1790 – 1858)
|    |    |    (4.3) Abraham Conover (1792 – 1881) & Sarah Bodine (1793 – 1870)
|    |    |    (4.4) Catherine Covenhoven (1793 – )
|    (2.20) Uriah Bonham & 1) Anchor Fox
|    |    (3.1) Amos Bonham & Rebecca Rittenhouse
|    |    |    (4.1) Ambrose Bonham (1782 – 1863) & Anna Nancy Lair (1787 – 1874)
|    |    |    (4.2) Uriah Bonham (1783 – 1851) & Elizabeth Everitt (1791 – 1856)
|    |    |    (4.3) Anna Bonham (1785 – 1861) & Uriah Sutton (1779 – 1849)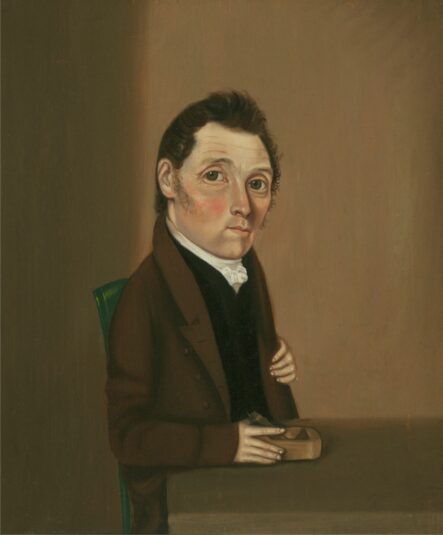 |    |    |    (4.4) William Bonham (c.1787 – 1872)
|    |    |    |    |    m. 1) Dentilly Bailey (c.1788 – 1816)
|    |    |    |    |    m. 2) Anna Warford (1790 – )
|    |    |    (4.5) Amos Bonham (1789 – 1830) & Rebecca Lequear (~1794 – 1847)
|    |    |    (4.6) Anchor Bonham (1790 – ~1820)
|    |    |    (4.7) Rebecca Bonham (1794 – 1847)
|    |    |    (4.8) John Bonham (1797 – 1839) & Mary Bye (1803 – 1851)
|    |    |    (4.9) Mary Bonham (1799 – 1881) & Thomas V. Roberson (1802 – 1871)
|    |    |    (4.10) Catharine Bonham (1802 – 1864) & Daniel Bray Rittenhouse (1798 – 1859)
|    |    |    (4.11) Zedekiah Bonham (1804 – 1816)
|    |    (3.2) Dinah Bonham & 1) John Sutton
|    |    |    (4.1) Anchor Sutton (1775 – 1834)
|    |    |    (4.2) Mary Sutton (1777 – )
|    |    |    (4.3) Uriah Sutton (1779 – 1849) & Anna Bonham (1785 – 1861)
|    |    |    (4.4) Elizabeth Sutton (1781 – 1857) & Joseph Bosenbury (c.1783 – 1836)
|    |    |    (4.5) Dinah Sutton (1784 – 1862) & John Uriah Prall (1769 – 1847)
|    |    |    (4.6) Prudence Sutton (1788 – 1846) & Jeremiah Opdycke (c.1782 – 1856)
|    |    |    (4.7) Sarah Sutton (1791 – 1860) & John Hockenbury (1787 – 1869)
|    |    (3.3) Mary Bonham & James Emmons
|    |    |    (4.1) Sarah Emmons (1775 – 1810) & William Rittenhouse (1767 – 1853)
|    |    |    (4.2) Hannah Emmons (1777 – 1843) & Samuel Rittenhouse (1765 – 1850)
|    |    |    (4.3) John Emmons Jr. (c.1781 – ) & Margaret Hicks
|    |    |    (4.4) Amos Emmons (c.1783 – 1821) & Elizabeth Heath (1787 – 1836)
|    |    |    (4.5) Anchor Emmons (c.1790 – ~1805)
|    |    |    (4.6) Uriah Emmons (1786 – 1860) & Catharine Smith (1788 – 1875)
|    |    |    (4.7) James Emmons Jr. (c.1786 – )
|    |    |    (4.8) Job Emmons (c.1795 – c.1855) & Phebe Burd (c.1797 – )
|    |    |    (4.9) Mary Emmons (1791 – 1840) & Jonathan Bird (1784 – 1866)
|    |    |    (4.10) Dinah Emmons (c.1795 – ) & Ewan Edward Fox (c.1780 – )
|    |    (3.4) Hannah Bonham & Job Emmons
|    |    |    (4.1) Uriah Emmons (c.1780 – )
|    |    |    (4.2) Anchor Emmons (c.1781 – )
|    |    |    (4.3) Esther Emmons (c.1782 – ) & Nathaniel Hudnut (c.1780 – )
|    |    |    (4.4) Asa Emmons (c.1783 – )
|    |    |    (4.5) Job Emmons (c.1785 – )
|    |    |    (4.6) Nathan Emmons (c.1787 – )
|    |    |    (4.7) Lewis Emmons (c.1790 – 1818) & Rebecca Opdycke (c.1792 – 1870)
|    |    |    (4.8) Mary Emmons (c.1790 – )
|    |    |    (4.9) Hannah Emmons (c.1792 – )
|    |    (3.5) Zedekiah Bonham & Prudence Heath
|    |    |    (4.1) Anchor Bonham (1784 – 1829)
|    |    |    (4.2) Andrew Bonham (1786 – )
|    |    |    (4.3) Uriah Bonham (1789 – 1795)
|    |    |    (4.4) John Sutton Bonham (1791 – ) & Rebecca Philkill (c.1805 – 1884)
|    |    |    (4.5) Magdalene Bonham (1792 – )
|    |    |    (4.6) Charles Bonham (1795 – )
|    |    |    (4.7) Amos Bonham (1797 – )
|    |    |    (4.8) Mercy Bonham (1799 – )
|    |    |    (4.9) Prudence Bonham (1802 – )
|    |    |    (4.10) Mary Bonham (1804 – )
|    |    |    (4.11) Zedekiah Bonham (c.1806 – )
|    |    |    (4.12) Abraham Bonham (c.1810 – )
|    |    |    (4.13) Harriet Bonham (1813 – )
Fifth Generation:
(1) Hezekiah Bonham & 2) Mary Bishop
|    (2.5) Hezekiah Bonham Jr. & Unknown wife
|    |    (3.1) Hezekiah Bonham & Martha Runyon
|    |    |    (4.1) Elijah Bonham & Margaret
|    |    |    |    (5.1) Robert Bonham (1779 – 1865)
|    |    |    |    |    |   m. 1) Sarah Ann Wolverton (1779 – 1865)
|    |    |    |    |    |   m. 2) Ann (c.1779 – after 1850)
|    (2.20) Uriah Bonham & 1) Anchor Fox
|    |    (3.1) Amos Bonham & Rebecca Rittenhouse
|    |    |    (4.1) Ambrose Bonham & Anna Nancy Lair
|    |    |    |    (5.1) John Bonham (1813 – 1865) & Rebecca Everitt (1815 – 1884)
|    |    |    |    (5.2) William Lair Bonham (1815 – 1891) & Rebecca Rittenhouse (1816 – 1892)
|    |    |    |    (5.3) Amos Bonham (c.1820 – 1893)
|    |    |    |    (5.4) Sarah Bonham (1824 – 1911) & Andrew Gordon (1822 – 1909)
|    |    |    (4.2) Uriah Bonham & Elizabeth Everitt
|    |    |    |    (5.1) Mary Ann Bonham (c.1820 – )
|    |    |    |    (5.2) Alpheus Bonham (1821 – 1898) & Sarah Elizabeth Carrell (1838 – 1923)
|    |    |    |    (5.3) Ezekiel Everitt Bonham (1827 – 1904) & Fannie Barcroft (1826 – 1886)
|    |    |    |    (5.4) Moses Bonham (1828 – 1898) & Mary Ann Carrell (1843 – 1886)
|    |    |    |    (5.5) Rebecca Bonham (~1830 – ) & C. J. Kimble (~1830 – )
|    |    |    |    (5.6) Amy Bonham (~1832 – )
|    |    |    (4.3) Anna Bonham & Uriah Sutton
|    |    |    |    (5.1) John Sutton (1813 – 1882) & Elizabeth Ann Morgan (1814 – 1892)
|    |    |    |    (5.2) Amos Sutton (1814 – 1820)
|    |    |    |    (5.3) Dentilly Sutton (1816 – 1886)
|    |    |    |    (5.4) Rebecca Sutton (1818 – 1824)
|    |    |    |    (5.5) Mary Ann Sutton (1819 – 1895)
|    |    |    |    (5.6) Sarah Sutton (1821 – 1888) & Robert D. Hunt (1817 – 1881)
|    |    |    |    (5.7) William Bonham Sutton (1824 – 1882) & Hannah Rittenhouse (1826 – 1900)
|    |    |    |    (5.8) Amy Sutton (1826 – 1832)
|    |    |    (4.4) Amos Bonham & Rebecca Lequear
|    |    |    |    (5.1) William Bonham (1818 – 1859) & Elizabeth Bonham (1828 – 1861)
|    |    |    (4.7) John Bonham & Mary Bye
|    |    |    |    (5.1) Elizabeth Bonham (1828 – 1861) & William Bonham (1818 – 1859)
|    |    |    |    (5.2) George Bonham (1831 – 1853)
|    |    |    |    (5.3) Amy Bonham (1832 – 1864) & Isaac M. Keyser (1829 – 1913)
|    |    |    |    (5.4) Mary Jane Bonham (1836 – 1862) & Thomas Lequear Barcroft (1831 – 1882)
|    |    |    (4.9) Catharine Bonham & Daniel Bray Rittenhouse
|    |    |    |    (5.1) Rebecca Rittenhouse (1829 – 1852)
|    |    |    |    (5.2) Ellis Rittenhouse (1832 – 1832)
|    |    |    |    (5.3) Martin V. B. Rittenhouse (1835 – 1865) & Margaret Williamson (1844 – after 1884)
|    |    |    |    (5.4) Elizabeth Rittenhouse (1841 – 1861)
|    |    |    |    (5.5) George W. Rittenhouse (1839 – 1872)
|    |    |    (4.10) William Bonham & 1) Dentilly Bailey
|    |    |    |    (5.1) Ambrose Bonham (c.1815 – )
|    |    |    |    (5.2) Elias Bonham (c.1816 – )
|    |    |    (4.10) William Bonham & 2) Anna Warford
|    |    |    |    (5.3) J. Ellis Bonham (c.1822 – after 1852)
Sixth Generation:
(1) Hezekiah Bonham & 2) Mary Bishop
|    (2.5) Hezekiah Bonham Jr. & Unknown wife
|    |    (3.1) Hezekiah Bonham & Martha Runyon
|    |    |    (4.1) Elijah Bonham & Margaret
|    |    |    |    (5.1) Robert Bonham & 1) Sarah Ann Wolverton
|    |    |    |    |    (6.1) Asher Bonham (c.1809 – 1891)
|    (2.20) Uriah Bonham & 1) Anchor Fox
|    |    (3.1) Amos Bonham & Rebecca Rittenhouse
|    |    |    (4.1) Ambrose Bonham & Anna Nancy Lair
|    |    |    |    (5.1) John Bonham & Rebecca Everitt
|    |    |    |    |    (6.1) Ellis Bonham (1838 – 1856)
|    |    |    |    (5.2) William Lair Bonham & Rebecca Rittenhouse
|    |    |    |    |    (6.1) Harrison Bonham (1840 – )
|    |    |    |    |    (6.2) Martha J. Bonham (c.1841 – )
|    |    |    (4.2) Uriah Bonham & Elizabeth Everitt
|    |    |    |    (5.2) Alpheus Bonham & Sarah Elizabeth Carrell
|    |    |    |    |    (6.1) Henry Bonham (c.1863 – )
|    |    |    |    |    (6.2) William Carrell Bonham (1867 – 1939) & Mary Jenice Kline (1881 – 1931)
|    |    |    |    |    (6.3) Mary Jane Bonham (1870 – 1967) & William Edward Opdycke (1868 – 1955)
|    |    |    |    (5.3) Moses Bonham & Mary Ann Carrell
|    |    |    |    |    (6.1) Frank Bonham (1880 – 1880)
|    |    |    |    |    (6.2) Samuel Carrell Bonham (1882 – 1905)
|    |    |    |    (5.4) Ezekiel Everitt Bonham & Fannie Barcroft
|    |    |    |    |    (6.1) Martha Elizabeth Bonham (1851 – ) & Peter I. Rittenhouse (1851 – 1931)
|    |    |    |    |    (6.2) George W. Bonham (1853 – 1855)
|    |    |    |    |    (6.3) Mary Ann Bonham (1855 – 1948) & Theodore Large Cullen (1854 – 1947)
|    |    |    |    |    (6.4) Stacy Barcroft Bonham (1857 – 1919) & Margaret Sarah Kugler (1856 – 1930)
|    |    |    |    |    (6.5) William B. Bonham (1863 – 1904) & Cornelia B. Bird (1864 – 1925)
|    |    |    (4.4) Amos Bonham & Rebecca Lequear
|    |    |    |    (5.1) William Bonham & Elizabeth Bonham
|    |    |    |    |    (6.1) Anastasia Bonham (c.1851 – ) & Unknown Barcroft (c.1850 – )
|    |    |    |    |    (6.2) John William Bonham (1856 – 1857)
|    |    |    (4.7) John Bonham & Mary Bye
|    |    |    |    (5.1) Elizabeth Bonham & William Bonham
|    |    |    |    |    (6.1) Anastasia Bonham (c.1851 – ) & Unknown Barcroft (c.1850 – )
|    |    |    |    |    (6.2) John William Bonham (1856 – 1857)
|    |    |    |    (5.3) Amy Bonham & Isaac M. Keyser
|    |    |    |    |    (6.1) Anna Keyser (1856 – 1858)