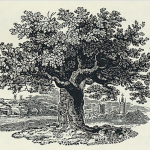 One of the earliest Dilts in New Jersey was Wilhelm Dils, who died in Knowlton, Sussex County in 1794, age 83. His wife Rachel died in 1793, age 72. Other early settlers were Johann Wilhelm Dils and Henrich Dils who were present in Lebanon Township in the 1730s.
I found this information in Henry Z. Jones' More Palatine Families, pp. 73-76, which relied on the research by Fred Sisser. Frankly, these early Dilts families leave me very confused. So I have chosen to focus on the families of two likely brothers, Johann Peter Dilts (c.1705-1770) and wife Elizabetha Maria Kalbitzer, and Hendrick Dilts and wives Anna Diels and Anna Case. I suspect that many corrections will be offered for these families.
There is a separate Dilts tree that I am publishing along with this one. It is for a William Dilts, born 1765, whose parents I have not identified, but who no doubt belongs with the other Dilts families of Hunterdon County. (see Wm Dilts Tree) If I ever find the connection, I will attempt to integrate William and his descendants with the larger tree.
I am assuming that Johann Peter and Hendrick Dilts were brothers, although there is little in the way of proof for this supposition. It will do for the time being. Because of the ubiquity of the Dilts families, I have taken this tree to the seventh generation.
Second Generation:
(1) Unknown Dilts and unknown spouse
|     (2) Johann Peter Dilts (c.1705 – 1770)
|     |     m. 1) Eva Margaretha Klein (c.1710 – bef. 1727)
|     |     m. 2) Maria Kalbitzer
|     (2) Henry Hendrick Dilts (1712 – 1787)
|     |     m. 1) Anna Diels (? – after 1784)
|     |     m. 2) Anna Case (1709 – 1762)
Third Generation:
|     (2) Johann Peter Dilts & Elizabetha Maria Kalbitzer
|     |     (3) Johann Peter Dilts (c.1727 – bef. 1770) & Mary Larew (c.1730 – ?)
|     |     (3) John Dilts (c.1728 – c.1786) & Mary (? – c.1790)
|     |     (3) Harmanus Dilts (c.1739 – 1824) & Christiana Sharpenstein (1745 – c.1825)
|     |     (3) Anna Mary Dilts (c.1753 – 1831) & George Sharpenstein (c.1748 – 1826)
|     |     (3) Mary Dilts (1754 – after 1820) & John Bodine (c.1750 – 1806)
|     (2) Henry Hendrick Dilts & 1) Anna Diels
|     |     (3) Philip Dilts (c.1735 – 1801) & Mary Hoffman (c.1742 – 1838)
|     (2) Henry Hendrick Dilts & 2) Anna Case
|     |     (3) Henry Dilts (c.1745 – 1787) & Juliana Julia Urie (c.1750 – c.1830)
|     |     (3) Anne Dilts (1750 – 1815) & Paul Kuhl (1742 – 1825)
|     |     (3) Christeen Dilts (1753 – ?) & Peter Wambough
|     |     (3) William Dilts (c.1755 – bef. 1825)
|     |     (3) Jacob Dilts (1756 – 1828) & Sarah Heath (1759 – 1831)
|     |     (3) Jane Dilts (1756 – ) & Tunis Hoppock (c.1755 – ?)
|     |     (3) Mary Dilts (c.1760 – <1825) & John Bodine (1754 – 1806)
|     |     (3) Elizabeth Dilts (c.1760 – 1832) & Jacob Tidd M.D. (~1760 – 1832)
|     |     (3) Catharine Dilts (c.1760 – ) & Benjamin Vannaumer (1752 – 1805)
|     |     (3) Peter Dilts (? – 1818)
Fourth Generation:
|     (2) Johann Peter Dilts & Elizabetha Maria Kalbitzer
|     |     (3) Johann Peter Dilts & Mary Larew
|     |     |     (4) __ Dilts (c.1750 – ?)
|     |     |     (4) Anna Dilts (1756 – 1843) & John Smith (1754 – 1828)
|     |     |     (4) Dilts (c.1755 – ?) & Peter Barrick (c.1750 – ?)
|     |     (3) John Dilts & Mary
|     |     |     (4) Jacob Dilts (c.1753 – ?)
|     |     |     (4) William W. Dilts (1755 – 1840)
|     |     |     |     m. 1) Sarah Smith (c.1778 – c.1804)
|     |     |     |     m. 2) Mary Snyder (1757 – 1840)
|     |     |     (4) George Dilts (1768 – 1853) & Mary Kuhl (1771 – 1855)
|     |     |     (4) Peter Dilts (c.1760 – ?) & Mary B. (1766 – 1851)
|     |     |     (4) Elizabeth Dilts (c.1770 – ?) & __ White
|     |     (3) Harmanus Dilts & Christiana Sharpenstein
|     |     |     (4) Mary Dils (c.1764 – bef. 1824) & Isaac Rea (c.1770 – c.1823)
|     |     |     (4) Catharina Dils (1767 – 1831) & Richard Anderson (c.1765 – ?)
|     |     |     (4) John Dils (1770 – 1831) & Mary
|     |     |     (4) Ann Dilts (c.1772 – 1851) & William Burd (1780 – 1855)
|     |     |     (4) Elizabeth Dils (1777 – 1853) & Joseph Bird (1778 – 1830)
|     |     |     (4) David Dilts (1779 – 1867) & Anna Lair (c.1782 – after 1860)
|     |     |     (4) Harmon Dilts (1781 – 1866)
|     |     |     |     m. 1) Ida Kline (1786 – ?)
|     |     |     |     m. 2) unknown
|     |     |     (4) Abraham Dils (c.1783 – ?) & Fanny Polhemus
|     |     |     (4) Christiana Dils (c.1785 – 1863) & Ralph Beavers (c.1780 – 1863)
|     |     |     (4) Catharine Dilts
|     |     (3) Mary Dilts & John Bodine
|     |     |     (4) Else Bodine (1777 – ?) & __ Cronce
|     |     |     (4) Garret Bodine (1781 – ?) & Lucy Cook
|     |     |     (4) Frederick Bodine (1784 – ?)
|     |     |     (4) Mary Bodine (1787 – ?)
|     |     |     (4) Anna Bodine (1798 – ?) & Jacob Rowan (1798 – ?)
|     (2) Henry Hendrick Dilts & 1) Anna Diels
|     |     (3) Philip Dilts & Mary Hoffman
|     |     |     (4) Anne Dilts (1769 – 1838) & Benjamin Bartholomew (1765 – 1843)
|     |     |     (4) Catharine Dilts (c.1776 – 1862) & Peter Hann (1769 – 1853)
|     |     |     (4) Sarah Dilts (c.1780 – c.1815) & John Hoff (c.1775 – 1815)
|     |     |     (4) Mary Dilts (1781 – 1858) & Gideon Higgins (1782 – 1833)
|     |     |     (4) Elizabeth Dilts (1787 – 1844) & Cornelius Hoff (1773 – 1852)
|     (2) Henry Hendrick Dilts & 2) Anna Case
|     |     (3) Henry Dilts & Juliana (Julia, Urie)
|     |    |      (4) Catharine Dilts (c.1775 – ?)
|     |     |     (4) Anna Dilts (c.1781 – bef. 1802) & Jacob Hann (c.1765 – 1859)
|     |     |     (4) Peter Dilts (c.1780 – ?) & Anna (c.1780 – ?)
|     |     |     (4) Mary Dilts (c.1775 – ?) & John Bird (c.1750 – ?)
|     |     |     (4) Sarah Dilts (1782 – 1852) & John Lair (1778 – 1854)
|     |     (3) Anne Dilts & Paul Kuhl
|     |     |     (4) Mary Kuhl (? – 1799)
|     |     |     (4) Sarah Kuhl (? – 1814)
|     |     (3) William Dilts
|     |     |     (4) George Dilts (c.1785 – ?)
|     |     (3) Jacob Dilts & Sarah Heath
|     |     |     (4) Paul Kuhl Dilts (1788 – 1884) & Sarah Sharp (1793 – 1876)
|     |     |     (4) John Dilts (c.1790 – ?)
|     |     |     (4) Henry Dilts (c.1790 – ?)
|     |     |     (4) Andrew Dilts (c.1795 – ?)
|     |     |     (4) Asher Dilts (c.1795 – ?)
|     |     |     (4) Richard Dilts (c.1800 – ?)
|     |     |     (4) Hiram Dilts (1800 – 1877) & Beulah Chamberlain (1808 – 1900)
|     |     |     (4) Ann Dilts (c.1805 – ?)
|     |     |     (4) Mahala Dilts (c.1810 – ?) & George Dilts (c.1810 – ?)
|     |     (3) Mary Dilts & John Bodine
|     |     |     (4) Catharine Bodine (c.1780 – ?)
|     |     |     (4) Susanna Bodine (1783 – ?) & Isaac Huffman (1777 – 1856)
|     |     |     (4) Mary Bodine (c.1785 – ?)
|     |     (3) Elizabeth Dilts & Jacob Tidd
|     |     |     (4) Jacob Tidd (c.1780 – 1818) & Elizabeth Servis
|     |     |     (4) Mary Tidd (c.1785 – 1862) & Bennett
|     |     |     (4) John Tidd (c.1785 – ?)
|     |     (3) Catharine Dilts & Benjamin Vannaumer
|     |     |     (4) Benjamin VanNorman
|     |     |     (4) Ann Van Ommand
|     |     |     (4) Mary Van Ommand
|     |     |     (4) Catharine Van Ommand
|     |     |     (4) Amos Van Ommand
|     |     |     (4) Henry Van Ommand
|     |     (3) Peter Dilts
|     |     |     (4) Peter Dilts (1748 – 1832)
|     |     |     |     m. 1) Mary French (c.1752 – 1804)
|     |     |     |     m. 2) Sarah
Fifth Generation:
|     (2) Johann Peter Dilts & Elizabetha Maria Kalbitzer
|     |     (3) Johann Peter Dilts & Mary Larew
|     |     |     (4) Anna Dilts & John Smith
|     |     |     |     (5) Joseph Smith (c.1780 – ?) & Rhoda (c.1782 – 1851)
|     |     |     |     (5) John Smith (c.1785 – after 1850) & Mary Ann (c.1790 – bef. 1860)
|     |     |     |     (5) Mary Smith (1786 – 1850) & John Ent (1785 – 1852)
|     |     |     |     (5) Asa Smith (c.1790 – ?) & Jane Rittenhouse (1796 – 1831)
|     |     |     |     (5) Jerry Smith (c.1790 – ?)
|     |     |     |     (5) Ely Smith (c.1794 – 1857) & Mary White (1792 – 1880)
|     |     |     |     (5) Amy Smith (c.1795 – ?)
|     |     |     |     (5) Mahlon Smith Esq. (1797 – 1868) & Jemima Barton (1801 – 1874)
|     |     (3) John Dilts & Mary
|     |     |     (4) George Dilts & Mary Kuhl
|     |     |     |     (5) Paul Dilts (c.1794 – 1828) & Elizabeth Hill (c.1794 – ?)
|     |     |     |     (5) Mary Dilts (1802 – 1881) & William Fisher (1798 – 1870)
|     |     |     |     (5) Samuel Wilson Dilts (1809 – 1874) & Ethalinda Holcombe (1816 – 1889)
|     |     |     |     (5) Leonard Kuhl Dilts (c.1812 – 1864) & Elizabeth B. (c.1807 – 1866)
|     |     |     |     (5) Anne Dilts (c.1816 – 1858) & John Chamberlain (c.1810 – ?)
|     |     (3) Harmanus Dilts & Christiana Sharpenstein
|     |     |     (4) Mary Dils & Isaac Rea
|     |     |     |     (5) Sarah Rea (c.1785 – ?) & Daniel Lee
|     |     |     |     (5) Elizabeth Rea (1785 – 1856) & Henry R. Runkle (1778 – 1865)
|     |     |     |     (5) Mary Rea & Vannatta
|     |     |     |     (5) Christeen Rea & Merrett
|     |     |     |     (5) Achsah Rea
|     |     |     |     (5) Susannah Rea & Stillman
|     |     |     (4) Ann Dilts & William Burd
|     |     |     |     (5) Elisha Burd (1800 – ) & Rebecca Sharp (1812 – )
|     |     |     (4) Elizabeth Dils & Joseph Bird
|     |     |     |     (5) Hon. James Bird (1797 – 1876) & Mary Runkle (1795 – 1872)
|     |     |     |     (5) Christianna Bird (1798 – ?)
|     |     |     |     |     m. 1) Daniel Carhart (1797 – 1819)
|     |     |     |     |     m. 2) Charles Carhart (1786 – 1863)
|     |     |     |     (5) Mary Bird (1799 – 1863) & Aaron Vansyckle Jr. (1793 – 1874)
|     |     |     |     (5) John Bird (1801 – ?) & Catherine Whitehead
|     |     |     |     (5) Robert T. Bird (1802 – 1851) & Mary Cramer (c.1820 – ?)
|     |     |     |     (5) Joseph Bird (1804 – ?)
|     |     |     |     (5) Elizabeth Bird (1805 – 1879)
|     |     |     |     (5) Elisha Bird (1807 – 1809)
|     |     |     |     (5) Westley Bird (1808 – 1895) & Catherine Tinsman (1816 – ?)
|     |     |     |     (5) Emily Adeline Bird (1810 – ?) & James H. Groff (c.1810 – ?)
|     |     |     |     (5) Susan Bird (1812 – ?) & Mahlon Gano (c.1810 – ?)
|     |     |     |     (5) Celinda Bird (1814 – ?) & William Emery (c.1810 – ?)
|     |     |     |     (5) William Whitfield Bird (1815 – 1887) & Elizabeth Ann Shurts (1819 – 1907)
|     |     |     |     (5) George Washington Bird (1817 – 1867) & Amanda Philhower (c.1820 – ?)
|     |     |     |     (5) Col. Edward Hunt Bird (1818 – 1889) & Dianna Arndt (1825 – 1883)
|     |     |     |     (5) Wellington Bird (1820 – 1881) & Margaret M. Emery (1821 – ?)
|     |     |     |     (5) Benjamin Chew Bird (1823 – 1884) & Sarah L. Bonnell (1830 – ?)
|     |     |     (4) Harmon Dilts & 1) Ida Kline
|     |     |     |     (5) Manning Force Dilts (c.1820 – ?)
|     |     |     (4) Harmon Dilts & 2) unknown
|     |     |     |     (5) Martha Dilts (c.1841 – 1844)
|     (2) Henry Hendrick Dilts & 1) Anna Diels
|     |     (3) Philip Dilts & Mary Hoffman
|     |     |     (4) Anne Dilts & Benjamin Bartholomew
|     |     |     |     (5) Philip Bartholomew
|     |     |     |     (5) Daniel Bartholomew
|     |     |     |     (5) Catherine Bartholomew
|     |     |     |     (5) Elizabeth Bartholomew (1799 – ?)
|     |     |     |     (5) Benjamin Bartholomew (1800 – 1848)
|     |     |     |     (5) Peter Bartholomew (c.1803 – ?) & Catharine Myers (c.1810 – bef. 1875)
|     |     |     |     (5) Mary Bartholomew (1804 – ?)
|     |     |     |     (5) Anna Bartholomew (1809 – ?)
|     |     |     |     (5) Amy Bartholomew (c.1813 – 1887) & Francis Heath (c.1814 – 1873)
|     |     |     |     (5) Sarah Catharine Bartholomew (1814 – ?) & William B. Myers (c.1814 – ?)
|     |     |     (4) Catharine Dilts & Peter Hann
|     |     |     |     (5) Mary Hann (1800 – 1878) & Peter Vansyckle (c.1797 – c.1875)
|     |     |     |     (5) Catharine Hann (c.1800 – ?)
|     |     |     |     (5) Elizabeth Hann (c.1803 – ?)
|     |     |     |     |     m. 1) Nathaniel B. Horner (1802 – 1857)
|     |     |     |     |     m. 2) John Cain (1776 – ?)
|     |     |     (4) Sarah Dilts & John Hoff
|     |     |     |     (5) Mahlon Hoff (1808 – 1849)
|     |     |     (4) Mary Dilts & Gideon Higgins
|     |     |     |     (5) Achilles Higgins (1803 – 1825)
|     |     |     |     (5) Ann Higgins (1805 – 1873) & Joseph Taylor (c.1800 – ?)
|     |     |     |     (5) Mahlon Higgins (1808 – 1881) & Ann Wynkoop Everitt (c.1810 – ?)
|     |     |     |     (5) Amy Higgins (1812 – 1898) & Aaron Carman Hill (c.1810 – ?)
|     |     |     |     (5) Dilts Anderson Higgins (1814 – bef. 1860) & Elizabeth Rockafellar (~1819 – ?)
|     |     |     |     (5) Elizabeth Higgins (1816 – ) & Christopher Kuhl Johnson (c.1815 – ?)
|     |     |     (4) Elizabeth Dilts & Cornelius Hoff
|     |     |     |     (5) Phillip Hoff (1810 – 1886) & Mary Ann Stewart (1825 – 1901)
|     (2) Henry Hendrick Dilts & 2) Anna Case
|     |     (3) Henry Dilts & Juliana Julia Urie
|     |     |     (4) Sarah Dilts & John Lair
|     |     |     |     (5) Elizabeth Lair (1800 – 1872)
|     |     |     |     (5) Sarah Lair (1802 – 1893)
|     |     |     |     (5) Joseph Lair (1809 – 1886) & Amy Vandolah (1809 – 1901)
|     |     |     (4) Paul Kuhl Dilts & Sarah Sharp
|     |     |     |     (5) Isaac Dilts (c.1812 – ?)
|     |     |     |     (5) Jacob Dilts (1813 – 1902) & Margaret Kuhl Bellis (1813 – 1859)
|     |     |     |     (5) Elisha Dilts (c.1815 – ?)
|     |     |     |     (5) Sarah M. Dilts (c.1820 – ?) & John List Bellis (1825 – 1889)
|     |     |     (4) Hiram Dilts & Beulah Chamberlain
|     |     |     |     (5) Jacob Dilts (1828 – 1845)
|     |     |     |     (5) Jacob Dilts (1847 – 1926) & Martha Housel (1847 – 1929)
|     |     (3) Peter Dilts
|     |     |     (4) Peter Dilts & 1) Mary French
|     |     |     |     (5) Anna Dilts (c.1778 – ?) & William W. Young (c.1775 – ?)
|     |     |     |     (5) Jacob Dilts (c.1779 – ?) & Mary Alexander
|     |     |     |     (5) Sarah Dilts (c.1780 – ?) & Enoch Blackwell (c.1750 – ?)
|     |     |     |     (5) Elizabeth Dilts (c.1780 – ?)
|     |     |     |     (5) Mary Dilts (1780 – 1854) & John G. Carkhuff (c.1777 – 1858)
|     |     |     |     (5) Paul Dilts (1786 – 1864) & Theodosia Geary (c.1788 – 1868)
|     |     |     |     (5) Hannah Dilts (c.1791 – ?) & Hugh Dunn (c.1786 – 1876)
Sixth Generation:
|     (2) Johann Peter Dilts & Elizabetha Maria Kalbitzer
|     |     (3) John Dilts & Mary
|     |     |     (4) George Dilts & Mary Kuhl
|     |     |     |     (5) Paul Dilts & Elizabeth Hill
|     |     |     |     |     (6) Asher H. Dilts (1820 – 1893) & Agnes M. Case (1829 – 1915)
|     |     |     |     (5) Mary Dilts & William Fisher
|     |     |     |     |     (6) Mary Dilts Fisher (c.1819 – 1844) & Theodore W. Young (c.1815 – ?)
|     |     |     |     |     (6) William Fisher (c.1822 – ?)
|     |     |     |     (5) Samuel Wilson Dilts & Ethalinda Holcombe
|     |     |     |     |     (6) Richard Holcomb Dilts (1837 – 1920) & Mary Ellen Hixson (1838 – 1897)
|     |     |     |     |     (6) Samuel Wilson Dilts (1839 – ?) & Mary Emma Servis (1844 – ?)
|     |     |     |     |     (6) Hannah Dilts
|     |     |     |     |     (6) Mary Catherine Dilts (1843 – ?) & Eli H. Quick (1838 – 1886)
|     |     |     |     |     (6) William Fisher Dilts (1850 – ?) & Anna M. Swallow (1851 – ?)
|     |     |     |     (5) Leonard Kuhl Dilts & Elizabeth B.
|     |     |     |     |     (6) Theodore Dilts (c.1827 – ?)
|     |     |     |     |     (6) Caroline Dilts (c.1833 – ?)
|     |     |     |     |     (6) Mary Dilts (c.1835 – ?)
|     |     |     |     |     (6) Anna Dilts (c.1840 – ?)
|     |     |     |     |     (6) Adelia Dilts (1843 – 1900) & Cornelius L. Titus (1840 – 1901)
|     |     |     |     |     (6) Margaret Dilts (c.1845 – ?)
|     |     |     |     |     (6) George Dilts (c.1849 – ?)
|     (2) Henry Hendrick Dilts & 2) Anna Case
|     |     (3) Jacob Dilts & Sarah Heath
|     |     |     (4) Hiram Dilts & Beulah Chamberlain
|     |     |     |     (5) Jacob Dilts & Martha Housel
|     |     |     |     |     (6) Orville H. Dilts (1867 – 1941) & Frances Fanny Holcombe (1869 – ?)
|     |     |     |     |     (6) Hiram Dilts (1869 – 1960) & Margaret Carkhuff Blackwell (1870 – 1951)
|     |     |     |     |     (6) Lewis C. Dilts (1872 – 1942) & Bessie E. (1879 – 1969)
|     |     |     |     |     (6) Fred A. Dilts (1883 – 1909)
|     |     (3) Peter Dilts
|     |     |     (4) Peter Dilts & 1) Mary French
|     |     |     |     (5) Anna Dilts & William W. Young
|     |     |     |     |     (6) Lucretia Young (1807 – 1865) & Ralph Mathias Bellis (1803 – 1870)
|     |     |     |     (5) Mary Dilts & John G. Carkhuff
|     |     |     |     |     (6) Mary L. Carkhuff (1808 – 1852) & Jacob Nitzer Thatcher (1809 – 1876)
|     |     |     |     |     (6) Rhoda Carkhuff (1814 – 1895) & John Higgins (1813 – 1889)
|     |     |     |     (5) Paul Dilts & Theodosia Geary
|     |     |     |     |     (6) Achsah Dilts (1812 – 1885) & Asher Young (1809 – 1890)
|     |     |     |     (5) Hannah Dilts & Hugh Dunn
|     |     |     |     |     (6) Mary Ann Dunn (1808 – 1900) & Jeremiah Trout (1805 – 1896)
|     |     |     |     |     (6) Sarah Dunn (1809 – 1887) & Isaac Horne Jr. (1809 – 1891)
|     |     |     |     |     (6) Ellen S. Dunn (1814 – 1890) & John S. Bush (1814 – 1876)
Seventh Generation:
|     (2) Johann Peter Dilts & Elizabetha Maria Kalbitzer
|     |     (3) John Dilts & Mary
|     |     |     (4) George Dilts & Mary Kuhl
|     |     |     |     (5) Paul Dilts & Elizabeth Hill
|     |     |     |     |     (6) Asher H. Dilts & Agnes M. Case
|     |     |     |     |     |     (7) Emanuel L. Dilts (1847 – 1921)
|     |     |     |     |     |     |     m. 1) Elizabeth Wolverton (1848 – 1881)
|     |     |     |     |     |     |     m. 2) Sarah Catherine Burket (1864 – 1924)
|     |     |     |     |     |     (7) Rhoda Moore Dilts (1854 – 1910) & Amos U. Shepherd (1853 – 1941)
|     |     |     |     (5) Samuel Wilson Dilts & Ethalinda Holcombe
|     |     |     |     |     (6) Richard Holcomb Dilts & Mary Ellen Hixson
|     |     |     |     |     |     (7) Hester Wilson Dilts (1861 – ?) & John Smith (c.1860 – ?)
|     |     |     |     |     |     (7) George Holcomb Dilts (1862 – ?) & Sarah Horn
|     |     |     |     |     |     (7) Maria Holcomb Dilts (1865 – ?) & Harvey S. Drake
|     |     |     |     |     (6) Samuel Wilson Dilts & Mary Emma Servis
|     |     |     |     |     |     (7) Jennie Servis Dilts (1866 – ?)
|     |     |     |     |     |     (7) Samuel Wilson Dilts (1872 – ?)
|     |     |     |     |     |     (7) Ethel May Dilts (1881 – ?)
|     |     |     |     |     (6) William Fisher Dilts & Anna M. Swallow
|     |     |     |     |     |     (7) Laura B. Dilts (1875 – ?)
|     |     |     |     |     |     (7) Lizzie C. Dilts (1877 – ?)
|     |     |     |     |     |    (7) Frank Dilts (1878 – ?)
|     |     |     |     |     |     (7) Howard N. Dilts (1883 – ?)
|     |     |     |     |     |     (7) Mary Ethel Dilts (1885 – ?)
|     (2) Henry Hendrick Dilts & 2) Anna Case
|     |     (3) Jacob Dilts & Sarah Heath
|     |     |     (4) Hiram Dilts & Beulah Chamberlain
|     |     |     |     (5) Jacob Dilts & Martha Housel
|     |     |     |     |     (6) Orville H. Dilts & Frances Fanny Holcombe
|     |     |     |     |     |     (7) Ogden H. Dilts (1893 – 1962)
|     |     (3) Peter Dilts
|     |     |     (4) Peter Dilts & Mary French
|     |     |     |     (5) Paul Dilts & Theodosia Geary
|     |     |     |     |     (6) Achsah Dilts & Asher Young
|     |     |     |     |     |     (7) Lemuel D. Young (1835 – 1884) & Ruth Ann Lawshe (1837 – 1891)
|     |     |     |     |     |     (7) Hiram Young (1839 – c.1915) & Anna Thatcher (1847 – ?)
|     |     |     |     |     |     (7) Peter Young (c.1843 – ?)